Category: Marble Fireplaces | Published: 27 Nov, 2013
Sourcing The Right Marble Fireplace In Knutsford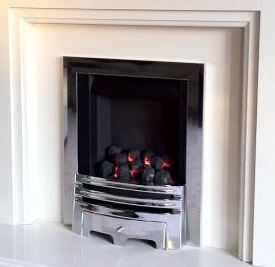 Are you Sourcing The Right Marble Fireplace In Knutsford? unsure who to choose when it comes to value, quality and reputation? If you live in Knutsford and want to deal with a family run company that will provide you with the very best service available, don't hesitate to speak to E.L.B. Fireplaces of Leigh, Lancashire, who have been supplying the Cheshire area with quality fireplaces for over 30 years.
In Knutsford, E.L.B. receive many enquiries regarding sourcing the right marble fireplaces. As experts with a wealth of knowledge, they have an extensive range of beautifully manufactured marble fireplaces to suit any taste or budgetary requirement. Stocking the leading brand names in contemporary marble fireplaces-Chesney, Caterham etc-you can browse online or visit their impressive showroom to get a closer look.
When sourcing  the right marble fireplace in Knutsford, its good to know you are dealing with a reputable company in E.L.B Fireplaces. Gas Safe and Hetas registered, E.L.B employ experienced house fitters who are polite, clean and above all professional when installing your product. For a comprehensive service that will tick all boxes, it has to be E.L.B Fireplaces; guaranteed to surpass your expectations.
Enjoy this article or what to know more?