Category: Cast Iron | Published: 11 Oct, 2018
Replicate The Perfect Stately Home with a Beautiful Traditional ELB Fireplace
From Downton Abbey and The Crown to Victoria and Versailles, if our television choices over the last few years are anything to go by, then history and tradition are very much in vogue at the moment.
Secretly, many of us have dreamed about living a life of opulence and high period-style fashion, but of course, you can't make that timeless feeling a reality in your own home, can you? Well actually, you absolutely can!
There are a number of ways to tastefully give a touch of the grand and ornate to your interior design without going overboard, and one of those is your choice of fireplace. Beautiful crackling hearths always provoke a sense of nostalgia, so why not take advantage of this and install an elegant and classic fireplace all of your own? Read on to discover some of the styles you could choose in order to create your very own stately home.
Victorian
Marble was a signifier of great taste and wealth throughout the Victorian period, and the stunning Penman Adversa fireplace in Agean and Clara marble perfects this look for the modern home. It's even fueled by gas. The design comes with a Victorian-style basket fret and if you opt for the black hearth and surround, the warm orange flames will stand out all the more brightly.
Edwardian
The Edwardian era marked the advent of the fashion for smaller fireplaces, but these more compact designs were nonetheless beautifully realised and much more versatile – fitting easily into almost any size of room. Take the Prince Cast Iron, for example. The sweeping hood and elegant tiling – available in a variety of colours – are exemplary of the Edwardian style and add a sense of cosiness that is often considered to be missing from larger designs.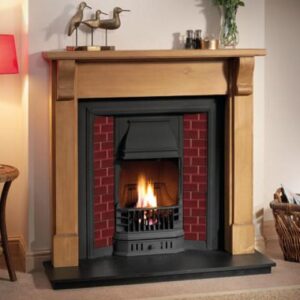 Regency
Straight, elegant lines and Grecian-inspired pillars with decorative mouldings were the signature of the Regency – and, if you happen to have a bit of a soft spot for the sets of Pride and Prejudice, this style might just be perfect for you and your home. We love the Chiswick fireplace with its strong silhouette and sense of height – the epitome of a great Georgian hearth.
Celtic
We're delving way back into the annals of history for the origin of this particular look, which is still going strong today. The Celtic Cast Iron fireplace features stunning gaelic designs against a dark metallic backdrop that will provide a dramatic look against dark wood furniture and bold colours.
Tudor
Tudor decor was famously sturdily built, with the focus on rich, carved woods and arcing stonework. The sweeping peak of the Cambridge fireplace is a great invocation of Tudor style, and, in Donatello marble, it offers the ideal stately ruggedness too. Dark wood panelling serves as the perfect companion to this design.
Classic Italian
If you're interested in fine artistry in your interior design, why look any further than Italy? Known as a major producer of beautiful, high quality craftsmanship, Italian creations have been considered the epitome of style throughout history. The Vincenza limestone fireplace is a case in point – it tapers elegantly downward from the mantlepiece and features gorgeous floral carvings down each side and at its base.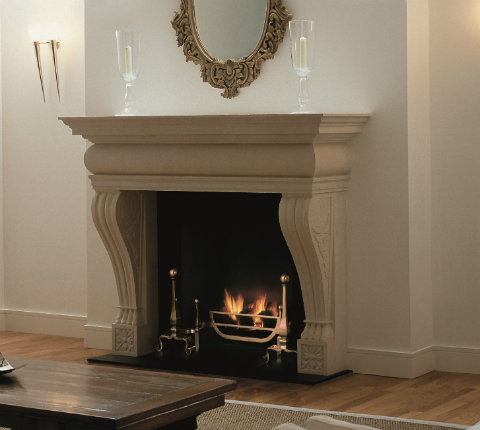 Classic French
The palace of Versailles was well known for its flamboyant decor, and was the residence of royalty in France from the late 1600s to the late 1700s. Incredibly intricate carvings were the signature of this amazing building – something that is captured perfectly in the design of the opulent Chesney Versailles fireplace. If you want to make a real statement in the style of Louis XIV, a classic French fireplace is the feature for you.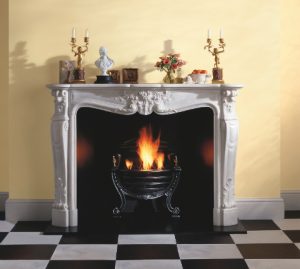 Installing a new fireplace is a simple way to completely transform your living space and add value to your property. All of the aforementioned designs and many more can be found within ELB Fireplaces' selection, and can be viewed in our showroom.
Visit us at 70 Twist lane, Leigh, Lancashire, WN7 4DP to explore our various models and discover your perfect fireplace any time between 9.30am and 4.30pm from Monday to Friday, or from 10am until 3.30pm on Saturdays. Otherwise, feel free to call our friendly and knowledgeable specialists on 01942 607 250 – or fill in a handy online contact form – to discuss your requirements and find out which of our fireplaces might be best for your home and your specific tastes.
Enjoy this article or what to know more?