Category: Mulitfuel Stoves | Published: 19 Oct, 2016
Multifuel Stoves in Prestbury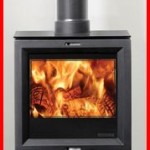 Multifuel Stoves in Prestbury are very popular. They come in a variety of styles and sizes and there is sure to be one that suits your home. You can get a free standing stove or inset it into a traditional brick fireplace. A multifuel stove burns efficiently and will warm up your room perfectly. You don't even need to have a chimney. A twin wall flue system can be installed and this means you can even have a stove fitted in your conservatory. A stove is an asset in your home. It is easy to use, easy to clean, and creates a lovely ambience in a room. Some may even consider a stove to be functional art: it looks attractive and has a very practical purpose.
If you are considering installing a fireplace in Prestbury, multifuel stoves as well as gas and electric fires are available from ELB Fireplaces. It is best to visit our showroom and see the range of available options. A friendly team member will be able to explain the features and advantages of each system and will help you decide what will work best for you. There are so many options to choose from. You may like the natural beauty of a limestone fireplace, the elegance of a marble fireplace, or the solid splendor of a wooden fireplace. Every fireplace we create is different in that all natural materials have their own unique characteristics. What they all have in common, however, is their beauty.
A company that has been installing multifuel stoves in Prestbury for many years is ELB Fireplaces. We have vast experience in installing stoves in many different places and will make sure that it is done properly and to the highest of standards. Contact ELB Fireplaces today if you are looking for multifuel stoves. We will advise you on the best system for your particular situation. Take a look at the many fireplaces or stoves on offer at our showroom. Once you have chosen which stove or fireplace you would like, we can do the rest.
Enjoy this article or what to know more?