Category: Limestone Fireplaces | Published: 19 Feb, 2016
Limestone Fireplaces in Lymm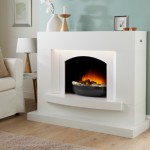 Limestone fireplaces in Lymm complement today's casual lifestyle. For those who do not want a cookie-cutter home décor, limestone fireplaces will provide a unique focal point because no two stones are the same. Limestone has soft muted tones in earthy hues. The stones differences often depend on the geological location of the mine it came from. Most natural stones differ because of geological formations. Most people derive a sense of warmth and comfort from a fireplace fire. It is fitting to surround the fire with nature's artfully created limestone. A limestone mantle may be polished or honed. The design can be almost anything you can imagine. Choose one of our designs or modify our design to your liking.
In Lymm, limestone fireplaces are displayed in all their diversity at the showroom of ELB Fireplaces. You will see mantles carved in ornate traditional styles as well as unusual modern use of the limestone. There are so many selections to consider. Whichever look appeals to you, your limestone mantle is a part of nature that will reside in your home forever or until manually removed. Minimal care will keep it looking its best. Since each limestone has different characteristics, the fireplace mantle you buy will not be the same as the display model. There will be variations in the colour and veining unique to your stone. That makes your fireplace one of kind but they are all beautiful.
You can find limestone fireplaces in Lymm at ELB Fireplaces to fit your available space. You may have a large room that would dwarf a standard sized fireplace. Choose any design mantle you want and we can make it wider and taller. Alternatively, if your living space is small we can scale the size of the fireplace down. When you have chosen the fireplace you want we can do a professional installation. ELB Fireplaces does not out source installations. Our professional fitters are Gas Safe and Hetas registered. We have thirty years in business serving homeowners and homebuilders. We customise each project to our client's wishes. That is why our customers receive the finest individual customer service possible. For more information about limestone fireplaces, contact ELB Fireplaces.
Enjoy this article or what to know more?