Category: Chesney Stoves | Published: 12 Jul, 2016
Chesney Fireplaces in Stockton Heath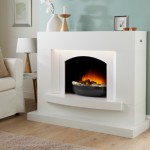 Decor trends come and go but Chesney fireplaces in Stockton Heath are highly sought after in the 21st century. For starters, Chesney's are the UK's leading supplier of luxury fireplaces, and ELB Fireplaces stock these fireplaces which are known for their excellent design, sound engineering and craftsmanship. With them you can take your pick from their period- or contemporary fireplaces. Not only that, Chesney have developed their popular wood burning stoves and energy efficient gas fires and these have received much acclaim and awards. Chesney Fireplaces provide warmth, character and aesthetic beauty. When you select these fireplaces from a leading fireplace supplier such as ELB Fireplaces in Lancashire, you get more than 30 years of experience coming into the picture. ELB have an enormous selection of fireplaces, and depending on the space available in your home as well as your specific needs, they advise on textures, materials and style for your room. Take your pick from wood, stone, gas, flueless, electric or marble fireplaces – the choices are simply endless.
In Stockton Heath, Chesney fireplaces are available from a family run business. ELB Fireplaces was established in 1982 and their customers appreciate the excellent customer services and products they receive. The team are experienced fitters who are Gas Safe and Hetas registered, and this means you get the safest fireplace installations. You are always welcome to pop into their impressive showroom to check out styles and ideas for your home. Whether you're looking for a modern surround fireplace or something that suits your country home, with ELB you've got all the options for that personal touch.
Chesney fireplaces in Stockton Heath have kept current with changing trends over the decades and are able to respond to the requests of their customers. They also have a fabulous range of ex-display fireplaces with special offers and this means that everyone can afford to have a stylish fireplace in their homes. For more information about Chesney fireplaces, contact ELB Fireplaces.
Enjoy this article or what to know more?