Category: Homepage | Published: 9 Nov, 2018
The Best Places to Find Fuel for Your Fire or Stove
It's exciting to invest in your first fireplace or stove – and if you have purchased it directly, you are likely to have received advice about which fuels should be used in the particular model you've chosen.
However, if you've come into the possession of a fire or stove as a result of moving into a new home – or you've inherited or bought one second hand – things may be a little more difficult to work out. So – where to find firewood or other fuel for a fire or stove?
What Type of Fuel Do I Need?
Before you head out to search for things to burn, it's important that you double-check the requirements of your fire. If you can find any indication of a brand or serial number, look it up online. It's highly likely that you will discover the type of fuel it needs to work correctly in this way. Once you have done this, take a look below for further details of some possible fuel options and where to find them.
Natural Gas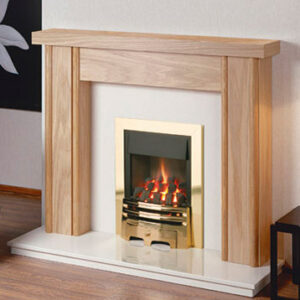 While natural gas is a fossil fuel, it burns cleanly and only creates extremely low levels of carbon dioxide and monoxide as by-products. Because of this, it isn't a pollutant and is still very environmentally friendly. However, it's usually easier to use a natural gas fireplace or stove if your other home appliances run off this fuel too. If you wish to switch to gas, you should make contact with your chosen energy supplier.
Propane Gas or Liquid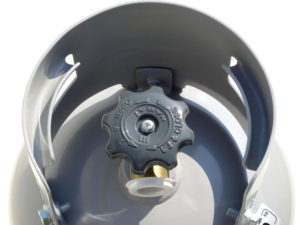 Propane is a colourless, non-toxic gas. It is also known as LP gas or LPG, and comes in liquid form, which is the only way in which it can be stored. A variety of sizes of bottles and tanks of this gas can be purchased from numerous outlets, including DIY and hardware stores and some garages – or you can order them online from companies such as Calor. Remember to keep these stored safely away and as far from sources of heat as possible, as concentrated amounts can be extremely dangerous. It's absolutely possible, and quite common, to run your entire home off propane – but smaller amounts are available too for individual stoves, grills and other features.
Coal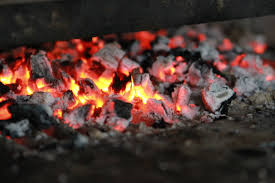 Burning coal usually produces quite a lot of tar which can clog up your fire and make its surroundings dirty and grimy. Luckily, however, smokeless coal has been developed – allowing your fire, stove, fire pit or chiminea to run off this fuel without any trouble if you prefer. Smokeless coal is available to order from a variety of sources online and also from many DIY and hardware stores and some supermarkets.
Wood
If you'd prefer to have wood delivered, we recommend purchasing it from Dalby Firewood. They choose and kiln-dry the best species to burn, ensuring that there is no excess moisture left in the wood. Moisture results in tar production that makes your fireplace and stove become dirty very quickly and can block your chimney or flue easily, meaning it requires servicing more regularly.
However, if foraging is more your thing, it's worth checking out your surroundings. If you live next to a forest or any green spaces, why not pick up a large rucksack or a hardware-store bag and head out to explore? You should definitely take the time to learn how to identify different types of wood beforehand to avoid mistakes – hardwoods like oak and willow burn hotter for longer, while softwoods like pine are used up quickly.
It's also surprising to find how many of your friends will donate old furniture and scraps to you if they find out you're searching for things to burn! Just remember, untreated wood is best – paint, varnish and oil can melt and add to the moisture of the wood, and some may give off an acrid smell and can have negative effects on the environment.
All the wood you find should be cut into smallish sections – allowing for quicker drying. It's not advisable to burn wood that you have found outside straight away, as it's likely to contain too much moisture from the rain. You should definitely invest in a well-covered log store with ventilation to allow any wetness to evaporate, plus a wood moisture monitor will help you to decide when the fuel is ready to burn.
Firelighters
If you enjoy the ease of firelighters in the preparation of your fire or stove, you're in luck. They are extremely easy to find in supermarkets, outdoor shops and garages.
Should you wish to find out a little more about your chosen fireplace and the best fuel to use when lighting it, or you're still shopping around and would like to take a look at the fireplace and stove options that ELB Fireplaces have to offer, then contact us today on 01942 607 250, and we'll be more than happy to assist you.
Enjoy this article or what to know more?